Insect Growth Regulators - Discovery, Development, and How They Work  



     Click Here:
William A. Donahue, Jr. Ph.D.

Dr. Bill Donahue is the Sr. Scientist and owner of Sierra Research Laboratories, Inc. (SRL) in Modesto, California, USA.  SRL is an independent contract research laboratory specializing in testing new chemicals and devices for insect control in the fields of urban and veterinary entomology.  Dr. Donahue received his B.A. in Biological Science from San Jose State University and his Ph.D. in Entomology from Texas A&M University.  He worked for Zoëcon Corporation, a company developing novel types of insect control agents (Insect Growth Regulators – IGR's) based on insect physiology and biochemistry for 14 years before starting his own laboratory in 1994.  SRL specializes in research and product development of new or novel pesticides and/or formulations and devices for the control of pests in the areas of urban, medical, veterinary, vector and specialty products entomology.  Specialties include; experimental design, protocol development and consulting in the conduct of efficacy studies to be used for scientific and/or regulatory support in the U.S. and internationally for a diverse client base.  Laboratory and field research can be conducted under U.S. EPA guidelines (40 CFR Part 160 – FIFRA) for Good Laboratory Practice (GLP) Standards as well as non-GLP and basic applied research.

Efficacious Insecticides Against Bed Bug









Click Here: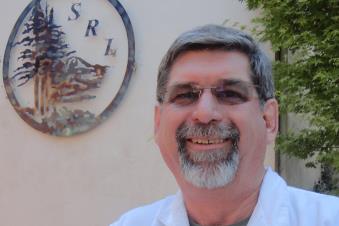 Laboratory Evaluations of the Repellent Activity of Selected Compounds Against Haematophagous Arthropods





      Click Here:
Laboratory Evaluations of Mosquito Repellents: Interactions of the Host, Environment, and Vector in a Small World





   Click Here: